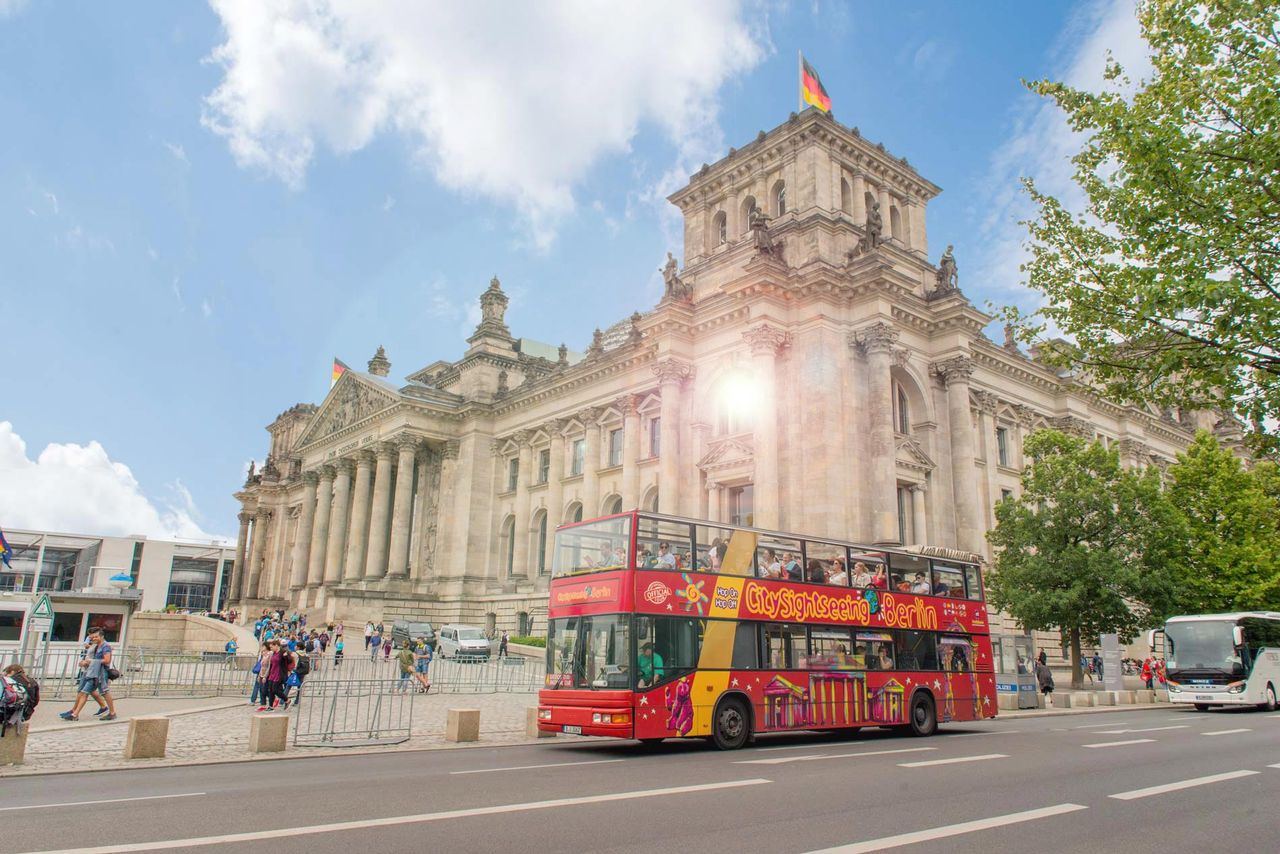 Now from
$

27,96
for
$

25,63
Berlin Hop-on Hop-off Bus
To product
Experience Berlin with our 13-language Hop-on Hop-off Bus tour. You can get-on and get-off the buses at 20 different locations all around the city at your leisure.

City Circle Tour (Yellow)
You can hop-on hop-off at 18 different landmarks all around the city at your leisure - 7 days a week. Enjoy your most individual tour e.g. for a visit to the Pergamon-Museum, boat-ride, visit at Potsdamer Platz and shopping at Kurfürstendamm or Friedrichstraße. If you like, stay on the bus continually for the full approx. two hour tour.
Bus stops: Kurfürstendamm/ Rankestrasse - KaDeWe - Lützowplatz/ Hotel Berlin - Kulturforum - Potsdamer Platz - Checkpoint Charlie - Gendarmenmarkt - Alexanderplatz/ Park Inn Hotel - Neptunbrunnen - DomAquarée - Lustgarten/ Berlin Dom (Pergamon Museum) - Unter den Linden/ Friedrichstrasse - Brandenburger Tor - Hauptbanhof - Siegessäule - Flohmarkt (only Sat+Sun) - Schloss Charlottenburg - Antiquitätenmeile - Kurfürstendamm 220/ Meinekestrasse

Schedule details:

First departures: at 10:00
Last departures: 15.00 or 16.00 for the full tour, depending on season.
Frequency: between every 10 to 15 minutes, depending on the season.
Note
: See the timetables posted at the stops